Most children pedal. It is a victory when we learn to pedal and then it becomes a habit. There are kids who need to change their bike every year, so use it. It's an almost compulsory play in childhood. But here comes the adult life, full of commitments and we just retire the skinny. We have to take responsibility, work, study, take care of the house, then come the kids and the bike is becoming more and more like a future plan or even gone out of planning for years.
For those who do not have a skinny retired at home, in some cities in Brazil, big companies and the prefectures themselves offer bikes for the population. Generally, they are in great condition to be used and the biggest complaint is about the seat. But still, I think it's worth it for being extremely easy to use and inexpensive.
In some regions, there is an application for the service and it is possible to pay for the use of bicycles. There are cities that charge $ 10.00 per month. You can take the bike, use it for an hour, return it and if you want to use it again, wait fifteen minutes and you can pick it up again.
A lot of people put photos on social networks with these bikes and if any of your friends bet on the idea, you can confirm that it's worth it. But if you have that childhood bicycle stored at home, that's another story, of course. Nothing like our bike, in the color we chose, with all the details that fit perfectly. So, if you are thinking of going back to pedaling, to take your skin off of retirement, it is time to pay attention to some observations, since cares are indispensable to guarantee your safety:
In what state is the bike in?
If you've retired for a long time, it's not worth riding your bike right away because you do not know how maintenance is going. And if you're at home, the chances of needing a lot of maintenance are very high.
Is the bank in perfect working order?
A damaged, missing or hard bank may make this physical activity detrimental to your health. You better have a comfortable seat.
Is the seat adjusted to your body?
To be pleasurable this physical activity, the bank is very important. It should be suited to your ergonomics and be in the way that suits you. We can compare it to the mattress: if you prefer a harder one, have one, but if you prefer a soft one, you should bet on that one. The bike seat should be so comfortable that it does not stop you from riding around and do not leave you in pain afterwards.
Are the gears working well?
A gear that needs maintenance can cause an ugly fall. If you start the ride and it does not change, you end up always using the same one. And this is not something positive. It is necessary to use the gearshift during the use of the bike.
And the brakes, how are they?
Neither does it need much explanation about the brakes, after all, they are indispensable for pedaling safely and also ensuring the safety of those around you. If the bike is yours, take it to a maintenance store. There, you will be attended by those who understand the skinny and most stores have great products that will help you. Whatever needs to be changed must be changed. A maintenance done by a responsible professional assures you an unplanned and long life physical activity to your main equipment.
So let's go to the 12 reasons for you to pedal your bike again!
It is a seated sport
For those who are not very accustomed to physical activity, the bike is ideal. You do sit down, with your legs well allocated on the pedals and you can still see the nature around you. For those who prefer physical activities that are performed sitting, the bike is ideal.
You do not have much to spend on the bike
If the maintenance is up to date, you always choose to buy quality parts and taking good care of the expenses are minimal. Maybe the exchange of bank annually, if it wears too much or you get tired of it. If you keep the chain lubricated, that's it. No worries.
The bike relieves stress
With today's race life, who does not get stressed out at one time or another? Who does not get caught thinking of a thousand things in full working hours? The bike assures you a lot of stress relief, as you pedal by seeing the nature around you. And even for those who pedal in the gym, it does well, as it releases hormones that give the body a sense of pleasure.
A bike increases self-esteem
When you set out to do physical activity, the least she gives you back is self-esteem. I speak the least because, several other benefits can be enjoyed.
Render great photos for social networks
In this digital age, nothing like posting beautiful photos. Your bike can be that detail in the photo that will yield many likes. Not to mention that having a legal lifestyle is already the maximum. Pedaling is a sign that you take care of yourself.
If the seat is comfortable, you're fine.
Do not bet on an uncomfortable seat because it is cheaper. It is well worth betting on a quality bench so that your activity is pleasurable. Do you know why many people start gym and end up stopping? For not feeling pleasure and for not liking it. If you plan on cycling again, this needs to be something you want to do to me that you feel good doing. And the bank is key to that.
Physical activity in style
Bike is style without a doubt. In addition to the great style of practicing physical activity, biking is the safest option, depending solely on it, to practice the sport. Unless you fall or be reckless, skinny does not offer you any risk. Great style and safety. Better, impossible.
It's healthy
Thirty minutes a day will ensure you burn about 600 calories lost for every hour you cycle. Thus, it becomes a healthy activity. Worth taking the time to train. Your body thanks you.
Strengthens muscles
For those who have a herniated disc, for example, it is a good ally! The herniated disc is the wear of one of the discs of the spine. Biking strengthens the muscles of various parts of your body.
Helps fight depression
The bike makes you move, so your body releases serotonin and in this way, it is a good ally against depression. Not to mention that you can see everything around and so, get distracted enough.
Pedaling gets thin!
Really. Even if it is just for a walk, it is an excellent physical exercise that makes you lose weight. Take the test: Take at least thirty minutes a day to pedal and see the result. Of course, you should first seek a health professional and see if everything is up to date, if you do not have a disease such as labyrinthitis, for example, that disturbs you to pedal.
Improves pressure if high
 Needless to say, high blood pressure is a danger. If after you visit your doctor, he has released you to go back to pedaling, it is time to do this at least three times a week. Your pressure will certainly stabilize.
Of course a healthy diet and correct medication are indispensable! Fact is: a bike helps you avoid cardiovascular unforeseen.
The wellness that the bike provides you is unparalleled. When riding, your body just thanks! You can get the skinny out of retirement today and if you do not already have one, but you want to buy at a price, there are several places on the social networks where you'll find bikes, including second-hand ones. There are also a lot of people wanting to trade, sell even or who are people who do maintenance and sell for less.
Maybe some friend in your network pedals and this friend can tell you who is selling a bike or even in specialized stores, both physical and online. The tip to buy online is to go before in a physical store and try the same bike. See if it's worth buying online yourself. Think about possible defects, emotional exhaustion having to change something or even return. Evaluate everything very well before you buy online.
Oh, if you are an adult who has not learned to pedal, there are professionals who teach. There are even a few pedal groups on social networks with people who teach adults.
Go back to jogging with a bike. Take care of your health in style having your own or using that of a friend, you certainly only have to win by pedaling. Choose safe places and always be aware of your surroundings. A lot of people create groups that love cycling to combine rides. This ensures more safety.
So what's your excuse to ride again today?
Gallery
Re-Cycle.com jonnyrockbikes's TREK-/title>-style>. where …
Source: www.re-cycle.com
Re-Cycle.com ptuy2k's Bridgestone abortion pill online …
Source: re-cycle.com
Re-Cycle.com mnbicycleexchange's **Sale**Schwinn -/ti …
Source: www.re-cycle.com
Bicycle Times Magazine
Source: bicycletimesmag.com
#KOGiftGuide: Need a gift for the tech obsessed?
Source: karryon.com.au
News
Source: www.algarve-cycling-holidays.com
Tues 9 Dec: 10 things you need to know
Source: karryon.com.au
Mon 10 Feb: 12 things you need to know today
Source: karryon.com.au
Re-Cycle.com schwinncity's NISHIKI-/title>-styl where can …
Source: re-cycle.com
Re-Cycle.com mnbicycleexchange's **Sale**Schwinn -/ti …
Source: www.re-cycle.com
Re-Cycle.com ptuy2k's Bridgestone abortion pill online …
Source: re-cycle.com
3 hot tips on where to travel this Christmas
Source: karryon.com.au
5 top tips for selling adventure travel
Source: karryon.com.au
Eat, Sleep, Cycle: A Bike Ride Around the Coast of Britain …
Source: www.amazon.co.uk
15 Reasons Why This Lesbian Rides A Bike 545 Miles For Gay Men
Source: www.hivplusmag.com
How Microsoft's fast track Azure will help businesses …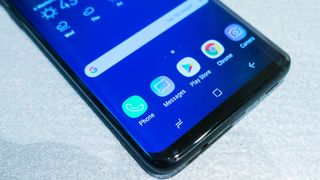 Source: www.techradar.com
3T Cycling rolls with the BMC Development Team
Source: www.youtube.com
www.LearnandRide.com Learn and Ride Child Bicycle Tow Bar …
Source: youtube.com
Focus Bikes Usa
Source: bicycle.ruidea.org
Carbon Bicycle Fails In Race & Causes Crash Reaction
Source: www.youtube.com